Moufette

des Gummis en Sucre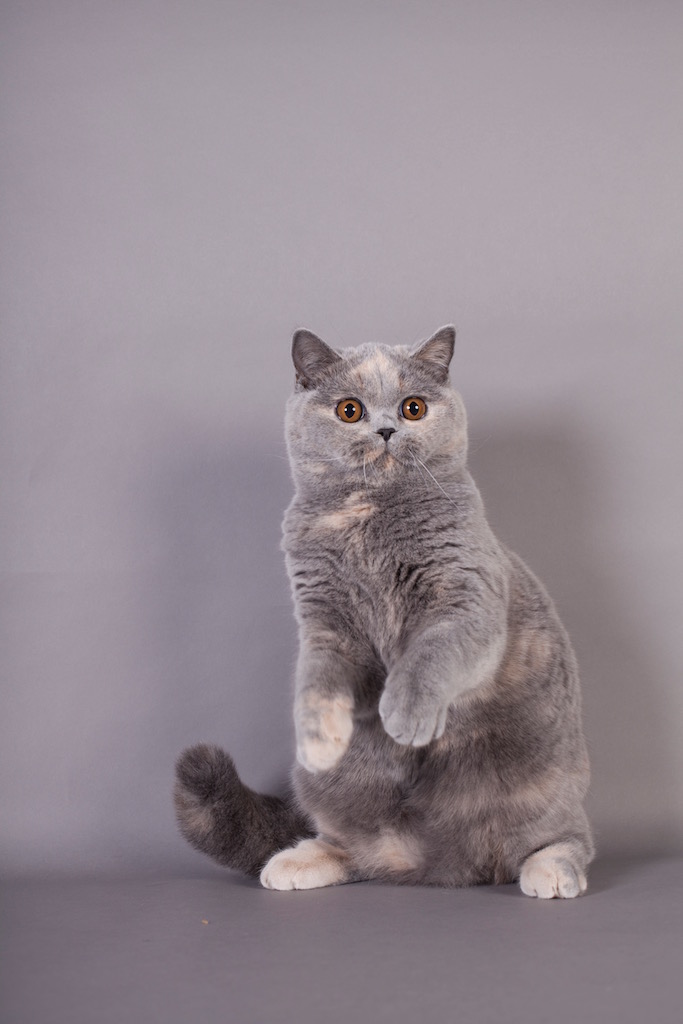 British Shorthair (BRI),
Harmony's daughter, born to the cattery, on 3rd May 2016,
Color : blue tortie (B/B = full color, non carrying brown nor cinnamon).
Tested négativ : PKD, HCM (cardiac echography in January 2017).
Blood Group Nb (sérotype A or AB, carrying  b). Genetic Identity, compatible parents verified, carrying  longhair (N/M4).
Moufette is eyes delight : a cuddle pussy cat all made of roundness, wide, solid on her paws and in her head. Worthy girl of her mother ! She is also food lover and would like to taste every TV dinner.

Lilly Rose
des Gummis en Sucre
British Shorthair (BRI)
DOB : 21 August 2015, Gaby's daughter.
Color blue (B/b = carrying brown color), N/M4 = carrying longair gene.
Genetic Identity, Tested negativ : PKD, HCM negative (cardiac echo in June 2016)
Blood Group A or AB non carrying b (NN)

 Harmony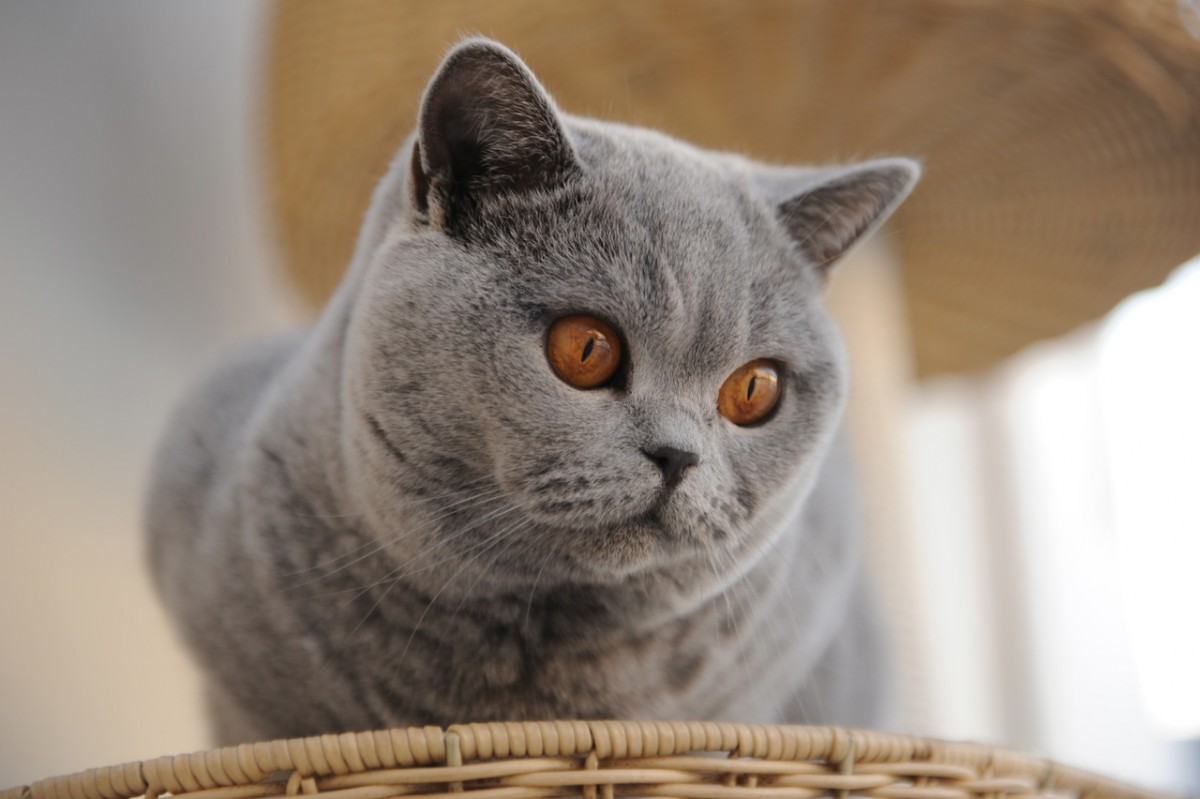 British Shorthair (BRI)
DOB : 31 May 2014, in Russia.
Color blue
Tested negativ : PKD, HCM (echo in Jan 2016). Genetic identity.
Blood Group : A or AB non carrying b
Harmony LOOF Double Champion title
Harmony LOOF Triple Champion title
TICA Grand Double Champion title


Céleste Plan
Nyx

d'Aerlin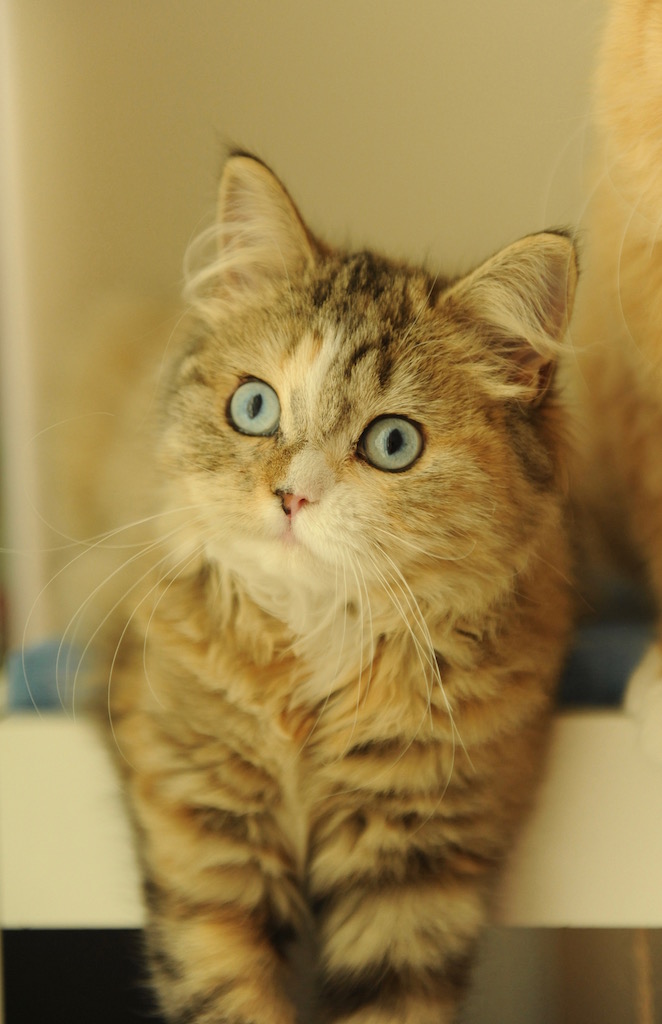 75% British Longhair
Registered to LOOF RF (Filiation Register).
Born on May the 16th of 2017
Color : Black tortie mackerel tabby. Carry not any color nor dilution.
Negativ tests : FIV, FeLV, PKD and HCM (Echography on november 2017), kidney echography : perfect (nov 2017). Earring test : perfect. genetically identified, blood group NN (sérotype A) and relationship verified.
F2 (2nd génération of the "blue eyes" program introduced to colors without white in British breed).
To know more about "projet céleste" cliquez ici (sorry it is in French) and on genealogy cliquez ici (also in French) Program on the initiative of Sophie Guittonneau (chatterie d'Aerlin), in collaboration with, Ghislaine Michel-Paulsen (chatterie de Virvarnon), Vanessa Marmolejo, supervised by Alyse Brisson  (féline judge and books writer about color genetic) and genetically overseen by Marie Abitbol and Lucie Chevallier (geneticists from l'Ecole de Maisons Alfort). This program is approved by  LOOF at expérimental title (genealogy registered, without belonging to a breed for the moment, that is the goal to reach at génération F4 or F5).
To Nyx (night goddess), any way is good to request cuddles, till tongue kick on the nose when purring, paws pressures and whisker's touch are not enough any more. Such sweet and kind pussycat, makes you melt night and day, by sunny or rainy day.