Utrillo

 Brylantowa Elita*pl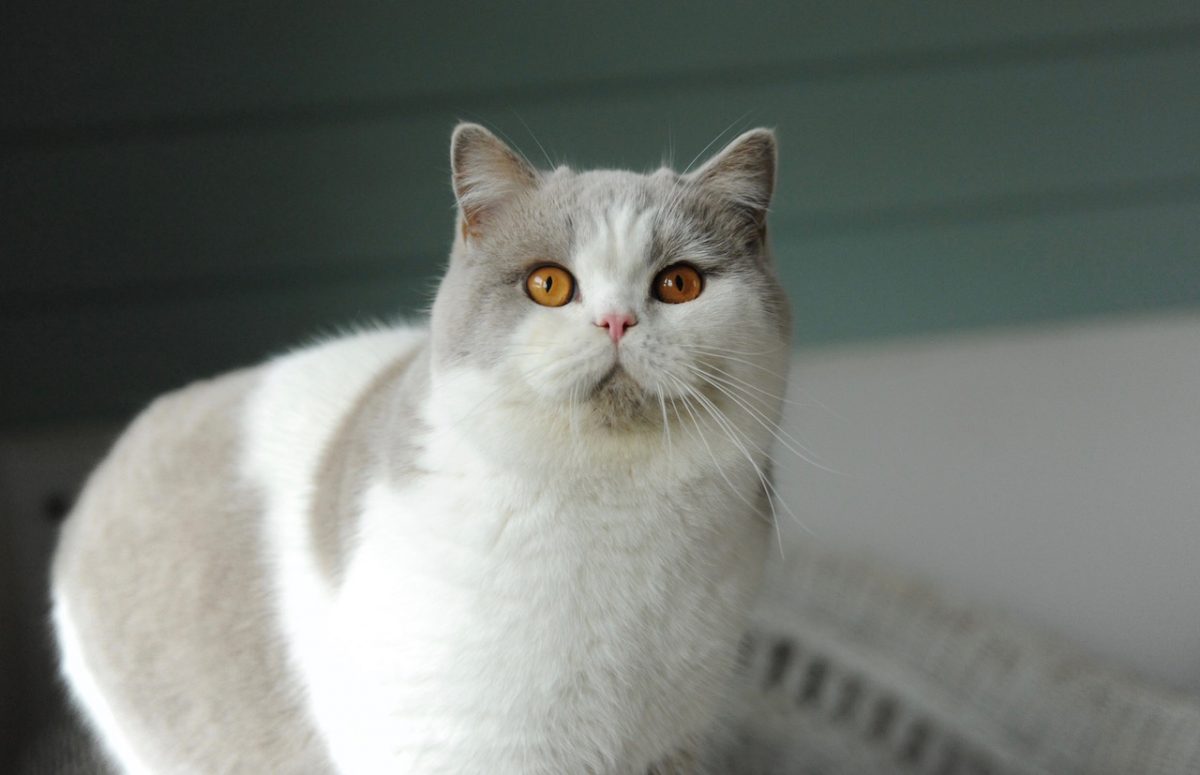 British Shorthair (BRI)
DOB :  1st of February 2016, in Poland
Color : Lilac and white
Blood Group A carrying b,
Genetic Identity, PKD negative, FIV-FeLV négative and HCM négative (Cardiac echography in june 2016)
Utrillo, a sweet "glue" with thousands enchanting vocals to say hello and to get attention.
He is always asking for a hug and purring generously. How not melting with emotion in front of such a teddy bear.

Umberto Pasja*pl
British Shorthair (BRI)
Born the 15th of avril 2017, in Poland.
Color : Fawn, N/N (don't carry longhair).
Genetically identified, blood group A carrying b.
Tested PKD, Fiv, FeLV et  HCM négatif (Cardiac echography cardiaque in march 2018).
Umberto est en copropriété avec Sophie Guittonneau (chatterie d'Aerlin) chez laquelle il vit et Ghislaine Michel-Paulsen (chatterie de Virvarnon). C'est un super gentil doudou, rond, costaud, avec un délicieux caractère.

Male of  "British Céleste" Programm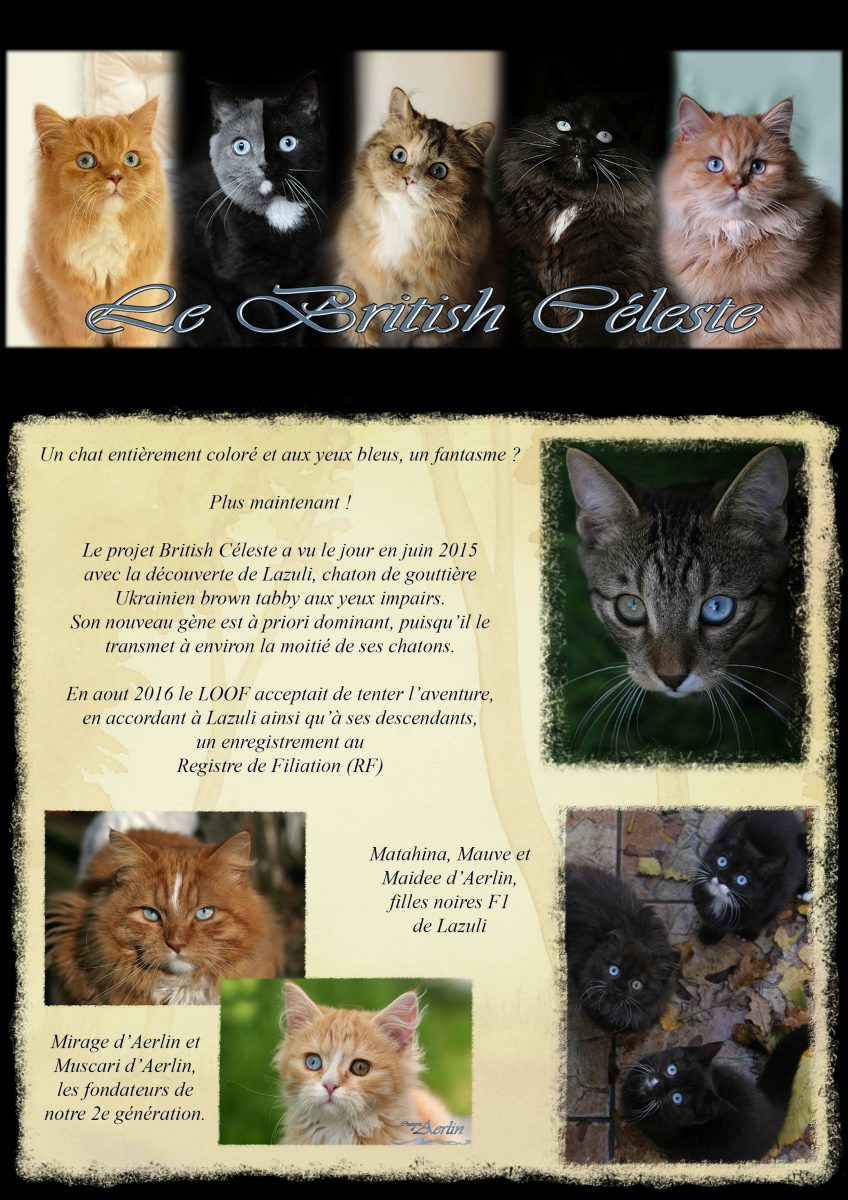 Nautilus d'Aerlin
Born the 7th of october 2017
Shorthair 75% British, F2 of British Céleste programme (Blue eyes introduction in British breed, in solid colors)
Color : blue, carrying cinnamon and longhair.
Genetically Identified, blood group A carrying b, tested compatible with parents, PKD négatif, earring test : perfect. Cardiac and kidney echography  (March 2018)
Nautilus is an irrésistible talking kitten, charming, chamallow, specialised in stupid things and love of food. He is very joker and adore teasing his peers. Mr Glue stole my heart at first sight.

Sylvie HUBER – Eleveuse Diplomée CETAC N° C-1937 – Certificat de capacité N° 78/428 – Chatterie des Gummis en Sucre – 17 rue Hoche, 78000 Versailles – tel : 06 62 51 02 70 –  Elevage déclaré auprès de la Préfecture des Yvelines et de la DDPP  – Code APE 0149Z – N° SIRET : 753 932 722 00014 – N° de TVA intracommunautaire : FR 96 75 39 32 722

Sylvie HUBER – Eleveuse Diplomée CETAC N° C-1937 – Certificat de capacité N° 78/428 – Chatterie des Gummis en Sucre – 17 rue Hoche, 78000 Versailles – tel : 06 62 51 02 70 –  Elevage déclaré auprès de la Préfecture des Yvelines et de la DDPP  – Code APE 0149Z – N° SIRET : 753 932 722 00014 – N° de TVA intracommunautaire : FR 96 75 39 32 722