Pet cats :
"Great Premior of Europe"
Norwegian (NFO), born in june 2009, the 18th.
Color : black tortie mackerel tabby and white
Elisa, nicknamed "Zézette" : a graceful porcelain, sweet, feminine, always elegant, with a sharpened mind. She spends most of her time lying across her friend Eliot.


Norwegian (NFO), Born in 2009 the 10th of march – deceased the 25th december 2017.
Color : brown mackerel tabby and white.
Eliot was a very peculiar cat, uncontested and respected leader, at the same time big brother of all and Elisa'guru,  he loved every body anybody was loving him.
Eliot received homages from all the gang, with kindness and modesty. He adored kitten and manifested a lot of goodwill to them. 
He took such a place in my heart, that I can't resolve to withdraw him from this page. He was always behind the door when I came back home and slept every night on my pillow, above my head. He was the kindly soul of the house.
I like thinking that he is in cat heaven mothering kitten gone to early like him.


Retired cats :
of Linlithgowshire
Neutered
"Champion"

British Longhair (BRL),  Born in 2011, the 24th of may.
Color : lilac, carrying Cinnamon, tested negativ : PKD, FIV, FeLV and CMH (december 2013).
Genetically identified, Blood Group B,
Neutered, lives a happy life, retired to Hélène and Raphaëlle's home, in Versailles, with her friend Kookie.
Titre CAC Gummi
Pedigree Gummi



Vladi van het
Boeskooltje
British Longhair (BRL)
Neutered
"International Champion"
Born 11th october 2011, in Netherlands.
Cream color, carrying chocolate, tested negativ : PKD, FIV, FeLV and MHC. Genetically identified. Blood group B.
Cuddly Vladi, always showing his belly, laying flat on his back to be caressed, or putting his paws around neck when in arms. Now he lives not far from cattery, in a house where he is beloved and pampered by a very attentive retired couple. A happy cat !


Gaby 
Neutered
Bribear Gaby Baby
British Shorthair (BRI)
DOB : 13 may 2014, in Russia.
Color blue,
Blood Group : A or AB non carrying b. Genetic Identity.
Test PKD negativ.
Gaby is a playful and keen clown making you melt at the first sight ! A climbing champion, agile like a squirrel. Gaby is retired  with her niece Maybe (see kitten in their family), in a loving and attentive family, where she can train her climbing and exploring skills. Such happiness for her !


Pitchoune
Neutered
Petit Misiowe Marzenie
"Great International Champion"
British Longhair (BRL)
DOB :  28 march 2013, 
Color blue, carrying chocolate (Bb) Tested negativ : PKD, FIV et FeLV. Genetically identified Blood Group bb (Serotype B, carrying b)
Pitchoune, a very good company female cat, with big size, calm and joyful mood. A charming contrast between her intense orange eyes and the sweet color of her fur.
Her look is now turned towards another British cat and 2 Bouvier Bernois dogs at a couple's home loving cats and dogs. Pitchoune rapidly appreciated her new 4 legs mates and is grateful to her new family for taking great care of her. A good future life !
LOOF Great International Champion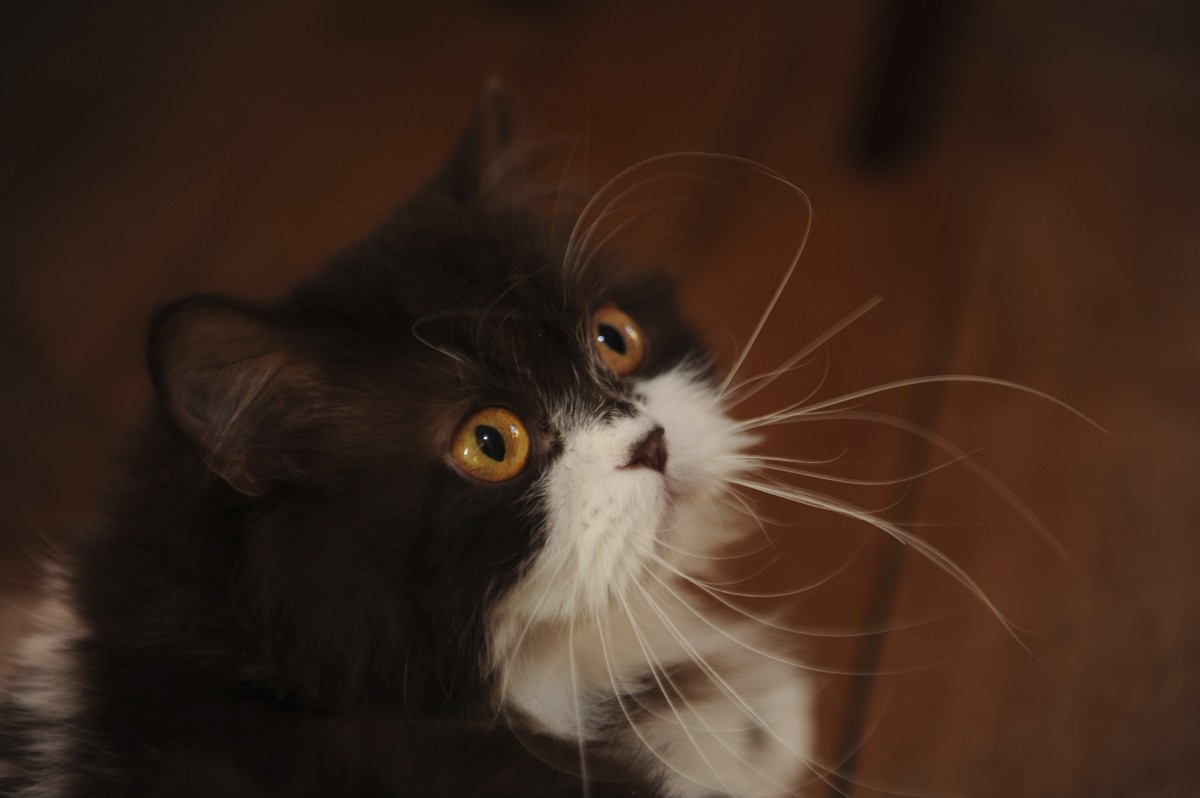 HOUBI 
Neuteured
du Clos des Capucines 
British Longhair (BRL)
"Champion"
DOB :  13 July 2012, in Normandie. 
Color chocolate and white, carrying Cinnamon. Tested négative PKD, FIV, FeLV and CMH. Genetically identified, Blood Group Nb (Sérotype A or AB carrying b).
Houbi, a tender and irrésistible charming cheeky monkey, always looking for cuddle or foolish thing, likes to come and tell her new experiments. This multi facet pussy cat  has a too strong personality to live in a group, so she has joined Linou at Aurélie's home where she plays Juliet with Linou her Romeo.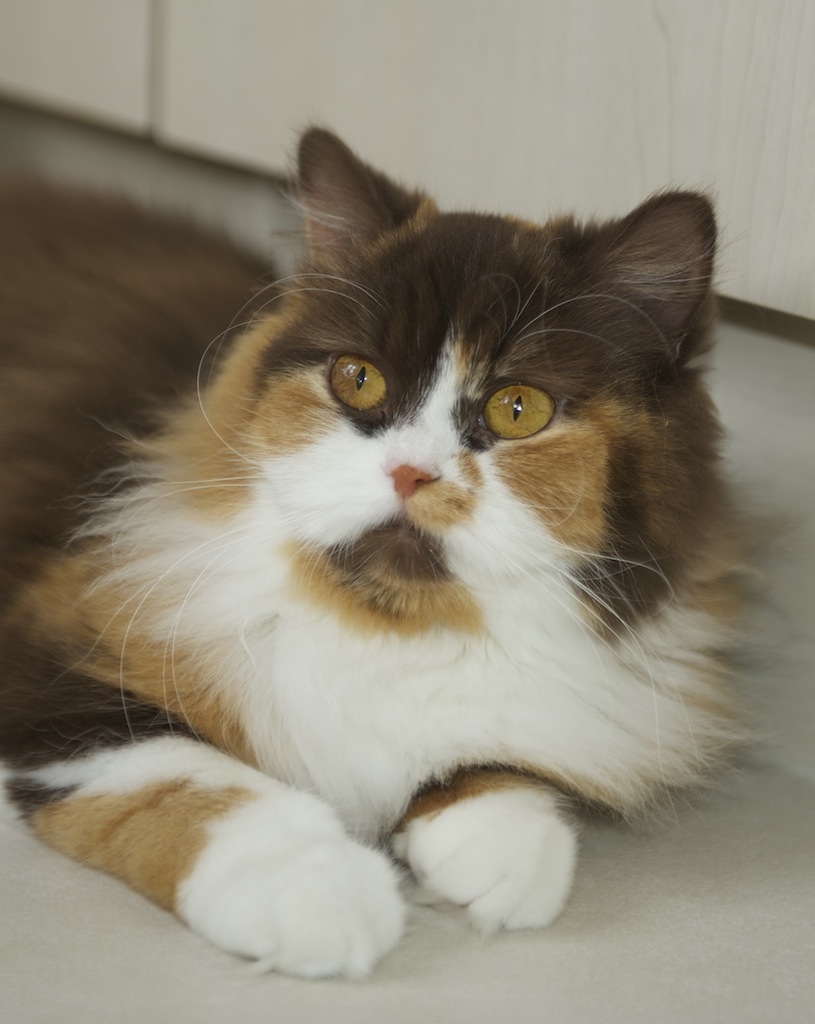 des Gummis en Sucre
Neuteured
British Longhair (BRL)
DOB : 18 may 2014 at home.                                                                                                                    Houbi and Vladi's daughter.
Color : chocolate tortie and white, carrying dilution.
Tests negative : PKD, HCM (cardiac echography in Oct 2015, Oct 2016). Genetic Identity, Blood Group bb (Sérotype B, carrying b)
Jinger, joy recipe : present, mischievous, purr machine, happy blend of her so affectionnate father and of her mother cuddly as well, but with an assertive personality.

Iroise 

des Gummis  en sucre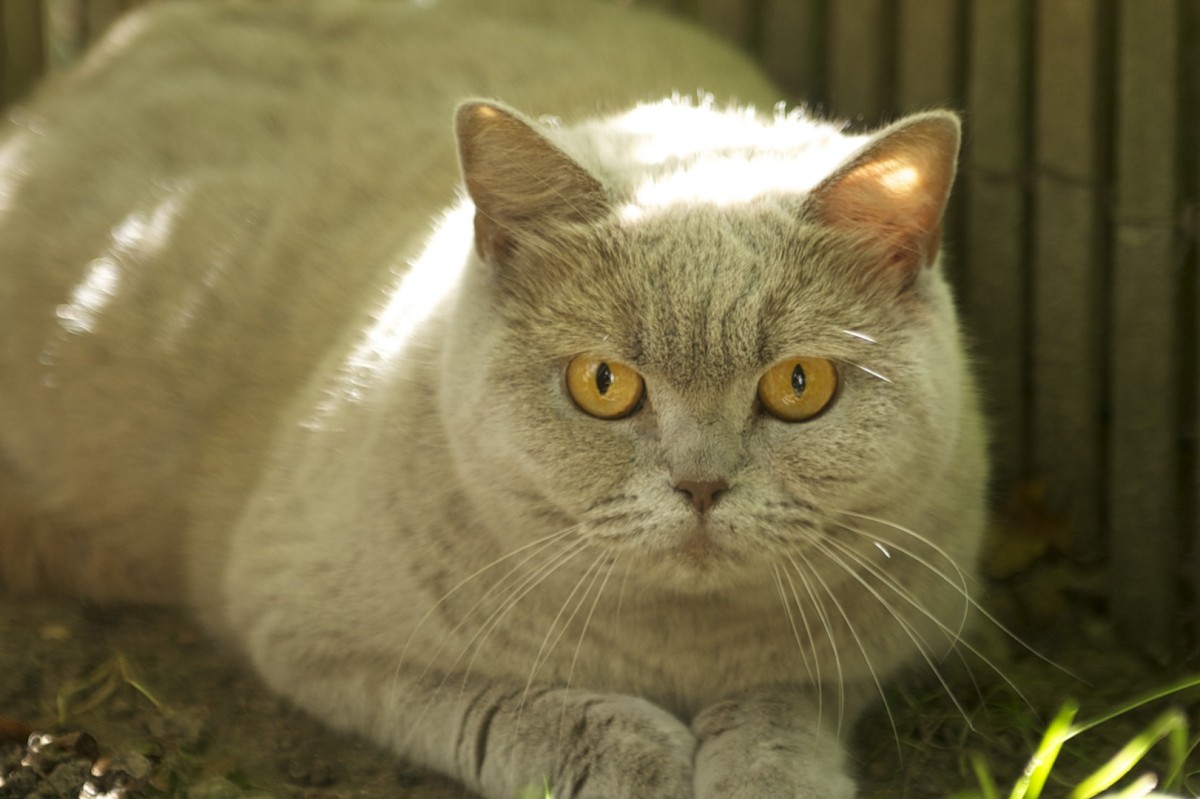 British Shorthair (BRI)
Neutered
DOB : 19 September 2013, at home, Gummi's daughter,
Color Lilac (b/b = non carrying color), Carrying Longhair (N/M4),
Tested negativ : PKD, FIV, FeLV, HCM (Cardiac echography in Dec 2014, Dec 2016).
Blood group bb (Serotype B carrying b).


Korel

 

of Perla Poludnia*Pl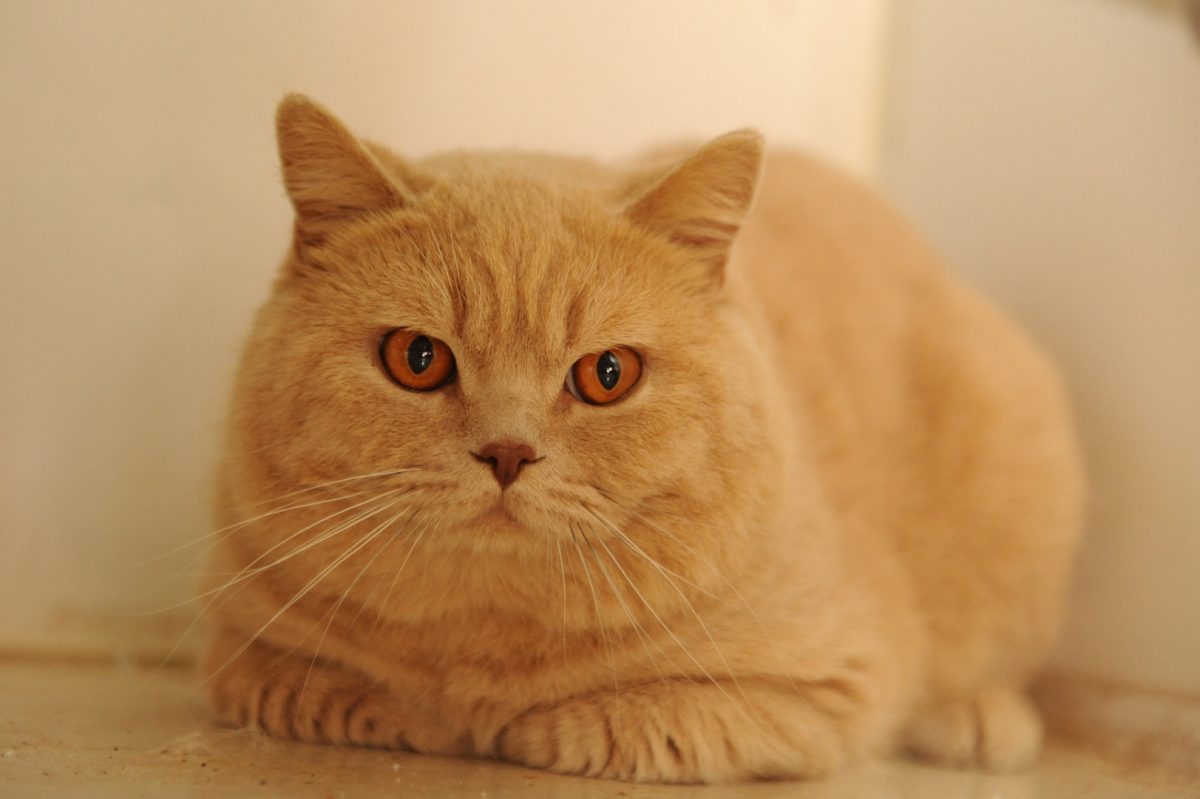 British Shorthair (BRI) Neuteured
DOB : 12th of January 2015, in Poland.
Color : cream, genetically black (B/B).
Blood Group Bb,
Genetic Identity, PKD negative, FIV-FeLV négative and HCM négative (Cardiac echography in February 2016)
Korel, with his big round eyes and his tender look, is a cute cat, mischievous, playful, lively and wonderfully affectionate.

Nyx

d'Aerlin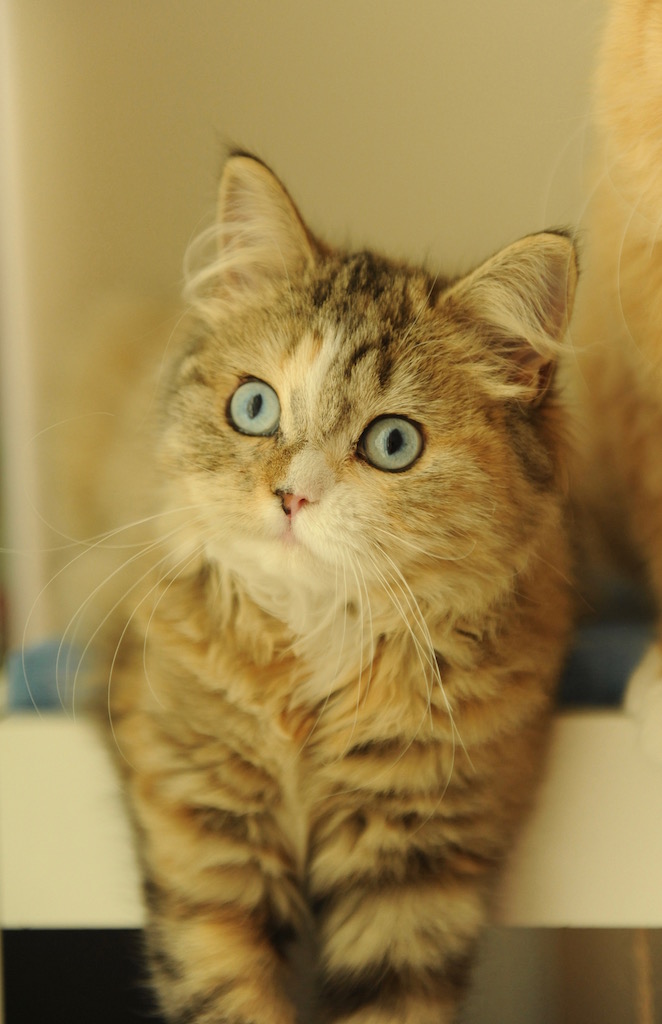 75% British Longhair
Registered to LOOF RF (Filiation Register).
Born on May the 16th of 2017
Color : Black tortie mackerel tabby. Carry not any color nor dilution.
Negativ tests : FIV, FeLV, PKD and HCM (Echography on november 2017), kidney echography : perfect (nov 2017). Earring test : perfect. genetically identified, blood group NN (sérotype A) and relationship verified.
F2 (2nd génération of the "blue eyes" program introduced to colors without white in British breed).
To know more about "projet céleste" cliquez ici (sorry it is in French) and on genealogy cliquez ici (also in French) Program on the initiative of Sophie Guittonneau (chatterie d'Aerlin), in collaboration with, Ghislaine Michel-Paulsen (chatterie de Virvarnon), Vanessa Marmolejo, et Martine Salomon (Chatterie des Joyaux de Millau) supervised by Alyse Brisson  (féline judge and books writer about color genetic) and genetically overseen by Marie Abitbol and Lucie Chevallier (geneticists from l'Ecole de Maisons Alfort). This program is approved by  LOOF at expérimental title (genealogy registered, without belonging to a breed for the moment, that is the goal to reach at génération F4 or F5).
To Nyx (night goddess), any way is good to request cuddles, till tongue kick on the nose when purring, paws pressures and whisker's touch are not enough any more. Such sweet and kind pussycat, makes you melt night and day, by sunny or rainy day.

Utrillo

 Brylantowa Elita*pl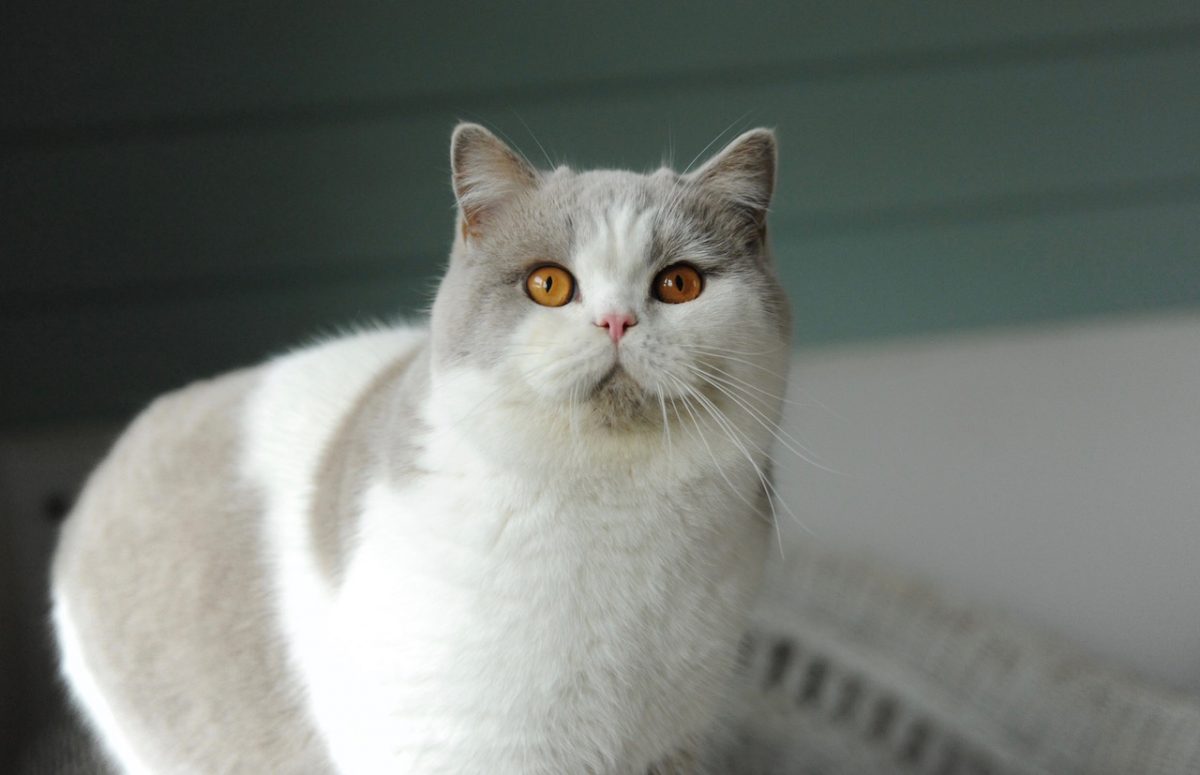 British Shorthair (BRI) Neutered
DOB :  1st of February 2016, in Poland
Color : Lilac and white
Blood Group A carrying b,
Genetic Identity, PKD negative, FIV-FeLV négative and HCM négative (Cardiac echography in june 2016)
Utrillo, a sweet "glue" with thousands enchanting vocals to say hello and to get attention.
He is always asking for a hug and purring generously. How not melting with emotion in front of such a teddy bear.


Sylvie HUBER – Eleveuse Diplomée CETAC N° C-1937 – Certificat de capacité N° 78/428 – Chatterie des Gummis en Sucre – Rue Hoche, 78000 Versailles – tel : 06 62 51 02 70 –  Elevage déclaré auprès de la Préfecture des Yvelines et de la DDPP  – Code APE 0149Z – N° SIRET : 753 932 722 00014 – N° de TVA intracommunautaire : FR 96 75 39 32 722